Kündig Premium -1
Kündig has perfected the construction of its Premium series of wide belt sanders over decades, ensuring exceptional sanding performance even after years of relentless use or under challenging conditions. The adaptable upper section of the machine maintains a consistent working height, regardless of the workpiece's weight.
The machine can bear processing workpieces of up to 1000 KG (2000 lb) without any modifications. Versions with inlet height of up to 500 mm (20 inch) are available.
Kundig Premium 1 wide belt sander series, units come in two main variants: steel or rubberised roller, and either pneumatic or electronically controlled segmented pads. A diverse selection of planer and brush rollers is also at your disposal. True to Kundig's commitment to quality, these units provide robust support and are engineered for exceptional longevity.
For demanding applications that require high output and longevity from the belts, various unit heights are available to accommodate a range of belt lengths (1900, 2000, 2620, 3250 mm)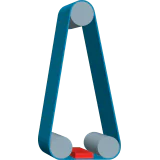 Segmented Pad E
Combined unit roller/ Pneumatic pad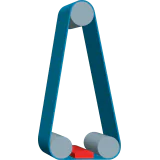 Calibration Roller P
Pneumatic Pad electronically controlled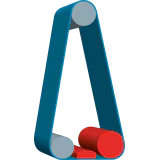 Combined Unit K
Combined unit roller/ pneumatic pad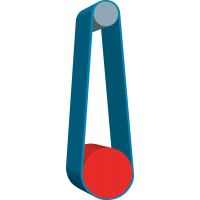 Calibration Roller G
Large calibration Roller
Combined Unit C
Combined unit Roller/ Segmented pad